Raccoon Island
Owned and managed by: U.S. Fish and Wildlife Service Eastern Shore of Virginia National Wildlife Refuge and the Virginia Marine Resources Commission.
The southern tip of Raccoon Island is currently open year-round for low-impact, recreational day use, such as bird watching, photography, primitive camping and surf fishing. All visitors, pets and activities must remain outside of seasonally posted bird nesting areas. Please help protect sensitive habitats and wildlife by observing all visitation policies and seasonal restrictions.
The remainder of Raccoon Island is owned either by the U.S. Fish and Wildlife Service or privately owned and is closed to the public.
Visiting Raccoon Island
The Seaside is a dynamic landscape with constantly shifting tides, sands and weather. Safety is a top concern when visiting this remote area with limited accessibility and services. Stay alert, come prepared and be aware of island use policies.
Open for recreational DAY use:





Prohibited at ALL times:

Seasonal restrictions (April through August):
CLOSED above high tide line. Remain at the water's edge and below the high tide line at all times in all areas to avoid bird nesting habitat

Do not walk on or traverse upper beaches, dunes or mudflats

Respect posted bird nesting areas
For information about our policies, please contact the ESVNWR or the Virginia Marine Resources Commission (VMRC):
Suggested access points
Public access on Raccoon Island is restricted to the south tip of the island and the southeastern sandy ridge of the island, managed by the Virginia Marine Resources Commission.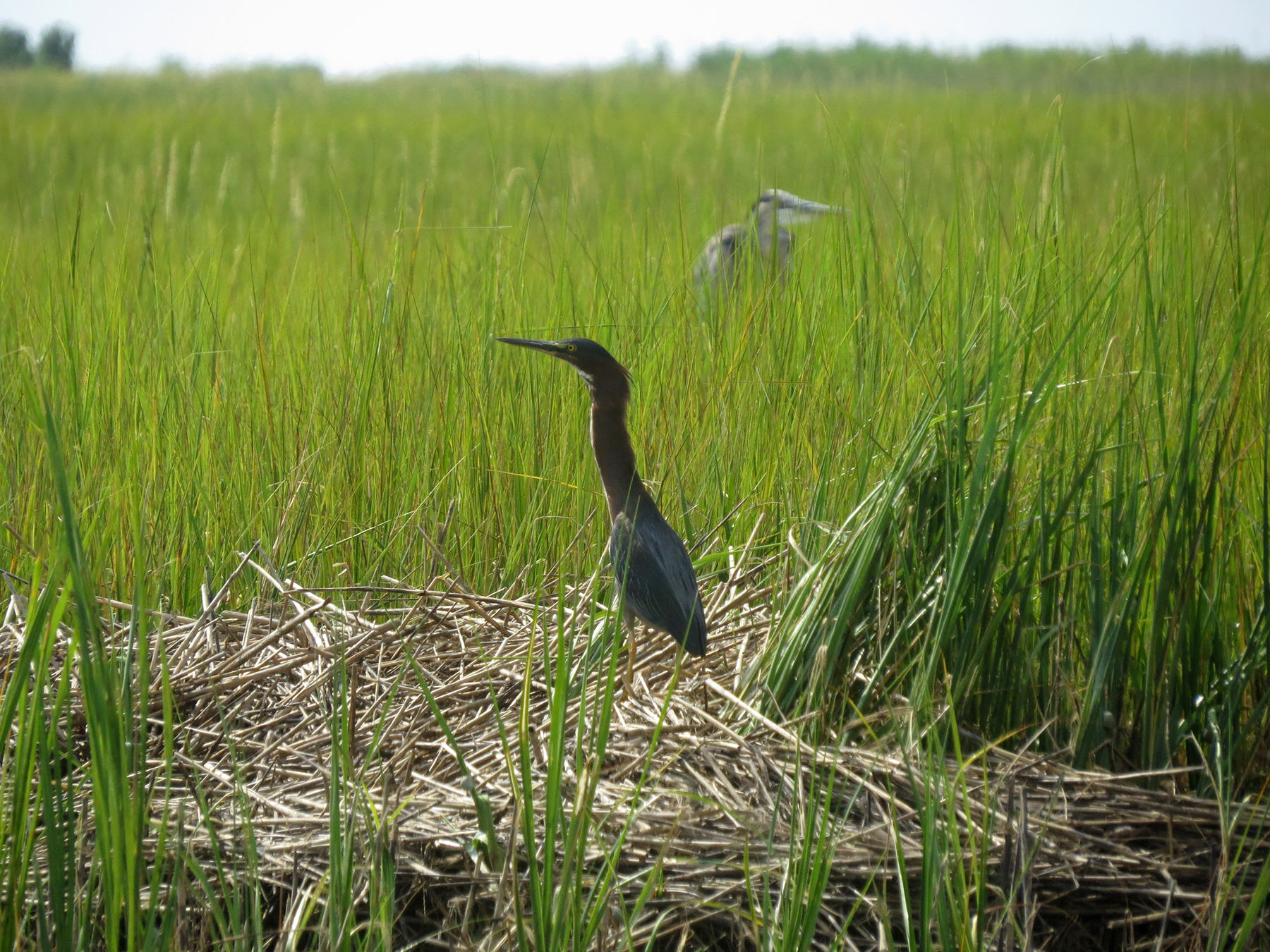 About Raccoon Island
Raccoon Island, located directly adjacent to the Wise Point Boat Ramp, consists primarily of low salt marsh and tidal creeks that provide important habitat for wildlife such as blue crabs, herons, egrets and rails. The majority of the island is not open for public access and is either privately owned or is part of the Eastern Shore of Virginia National Wildlife Refuge. However the sandy beaches along the southernmost point of the island and along the southeastern edge are managed by the Virginia Marine Resources Commission and are open for low-impact recreational use. The numerous tidal creeks that wind through the interior of the marshes are also popular kayaking and SUP destinations for visitors. Visitors can find several suggested tours around and within Raccoon Island by visiting virginiawatertrails.org.
Discover a Coastal Wilderness
The Atlantic coastline of Virginia's Eastern Shore is a unique coastal wilderness that spans 70 miles from the Virginia/Maryland border to the mouth of the Chesapeake Bay. The region is characterized by vast, mostly undeveloped marshes, barrier island beaches and coastal lagoons that support globally important populations of migratory birds, are the site of intensive large scale oyster reef and eelgrass restoration projects, and provide extensive recreation opportunities in remote settings. Learn more about the natural history of this amazing coastal landscape.
OWNERSHIP AND LAND MANAGEMENT
U.S. Fish & Wildlife Service
Chincoteague National Wildlife Refuge Complex, including Chincoteague, Eastern Shore of Virginia and Fisherman Island National Wildlife Refuges, is just one of more than 560 in the National Wildlife Refuge System, administered by the U.S. Fish & Wildlife Service. The National Wildlife Refuge System is a network of lands and waters encompassing 150 million acres. These special places are managed specifically for the protection of wildlife and wildlife habitat. The Refuge System represents the most comprehensive wildlife resource management program in the world. Units of the system stretch across the United States, from northern Alaska to the Florida Keys. It also includes small islands in the Caribbean and South Pacific, as well as Marine National Monuments such as the Mariana Trench. The character of the refuges is as diverse as the nation itself and these protected lands provide habitat for more than 700 species of birds, 220 species of mammals, 250 reptile and amphibian species and more than 1,000 species of fish. More than 380 threatened or endangered plants or animals are protected on National Wildlife Refuges.
Virginia Marine Resources Commission
The Virginia Marine Resources Commission (VMRC) serves as the steward of the Commonwealth's marine and aquatic resources, and protectors of its tidal waters and homelands. It manages recreational and commercial saltwater fishing and works to create and maintain sustainable coastal fisheries. VMRC also manages a significant portion of the state's tidal marshes and water bottoms to ensure the long term protection and productivity of these sensitive habitats.
Explore Our Seaside Partners
The seaside of Virginia's Eastern Shore is almost entirely owned and managed by non-profit, state and federal agencies. These partners share the common goal of protecting natural resources, while balancing sustainable recreational and economic use of the seaside. Learn more about our partnership.