Assateague Island
Owned and managed by: U.S. Fish and Wildlife Service Chincoteague National Wildlife Refuge and Assateague Island National Seashore.
The Virginia portion of Assateague Island, part of the Chincoteague National Wildlife Refuge Complex and Assateague Island National Seashore, is open to visitors year round and is managed jointly by the U.S. Fish & Wildlife Service and National Park Service. Easily accessible to the general public, the island offers opportunities for hiking, biking, bird watching, photography, site seeing, surf fishing, hunting, and vehicle access to a recreational beach.
Visiting Assateague Island
The Seaside is a dynamic landscape with constantly shifting tides, sands and weather. Safety is a top concern when visiting this remote area with limited accessibility and services. Stay alert, come prepared and be aware of island use policies.
Open for recreational DAY use:




Prohibited at ALL times:

Visitors are encouraged to stop by the Herbert H. Bateman Administrative and Educational Center upon arriving. The friendly staff will provide information and maps, while visitors can enjoy a self-guided exploration of the exhibits or watch an educational film.
The National Park Service operates the Toms Cove Visitor Center near the recreational beach. Programming, exhibits, aquariums, entrance passes, OSV permits and visitor information services are available daily.
For information about our policies, please contact:
Suggested access points
The Virginia portion of Assateague Island can be accessed by vehicle throughout the year. Via 175, drivers enter Chincoteague Island. Continue straight onto Maddox Blvd. Follow the road and signs to Chincoteague National Wildlife Refuge on Assateague Island.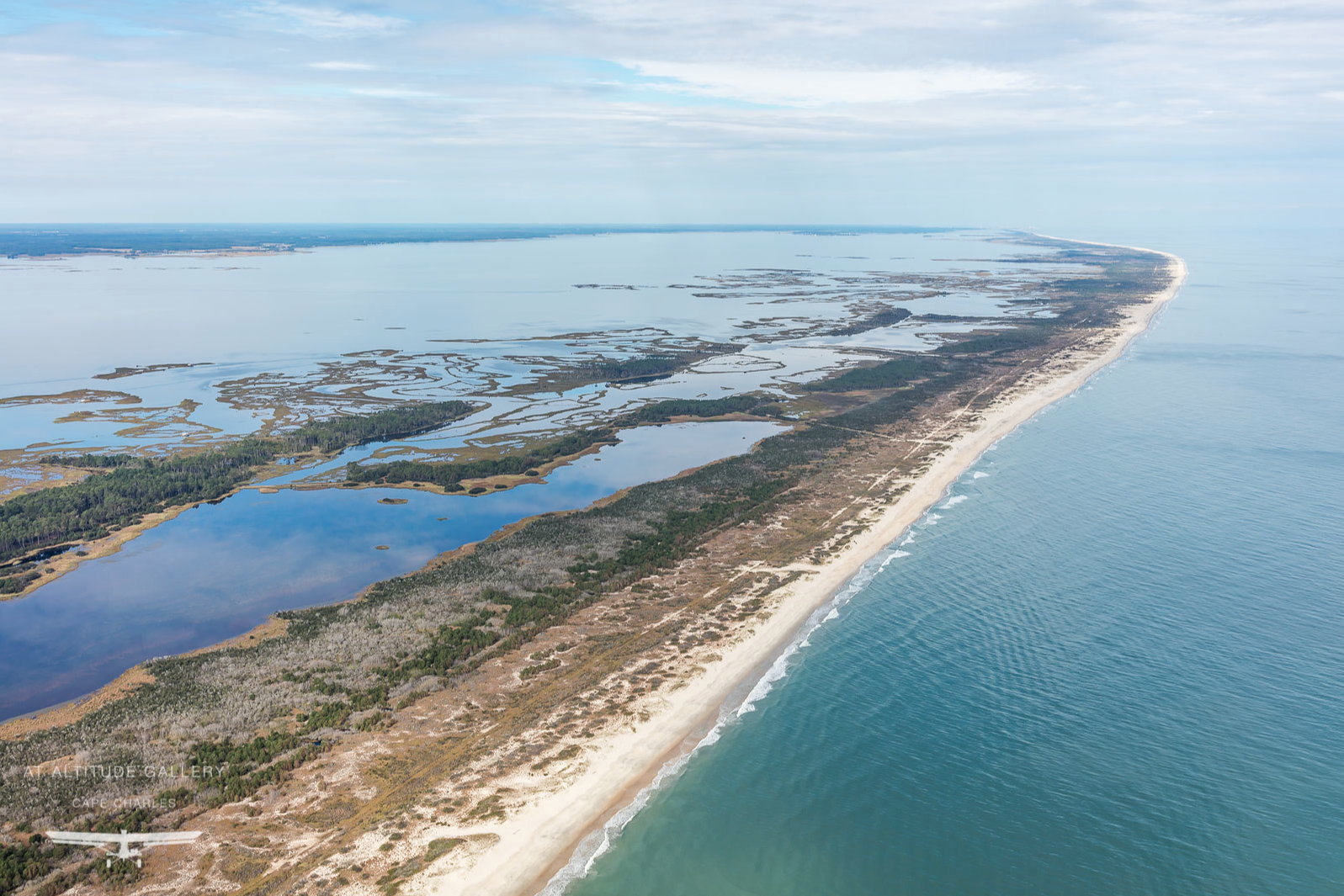 About Assateague Island
Chincoteague National Wildlife Refuge is found on the Virginia portion of Assateague Island and consists of 14,000 acres of beach, dunes, marsh, and maritime forest. Established in 1943 to provide habitat for migratory birds, the refuge today provides habitat for waterfowl, wading birds, shorebirds, and song birds as well as other species of wildlife and plants. The refuge also provides wildlife-dependent recreational opportunities such as fishing, hunting, wildlife photography and observation, interpretation, and environmental education. The refuge is home to cultural icons such as the Assateague Lighthouse and Chincoteague ponies. The recreational beach is managed in partnership with the National Park Service, who provide interpretive facilities and programs, as well as swimming at the seasonally lifeguarded beach.
Discover a Coastal Wilderness
The Atlantic coastline of Virginia's Eastern Shore is a unique coastal wilderness that spans 70 miles from the Virginia/Maryland border to the mouth of the Chesapeake Bay. The region is characterized by vast, mostly undeveloped marshes, barrier island beaches and coastal lagoons that support globally important populations of migratory birds, are the site of intensive large scale oyster reef and eelgrass restoration projects, and provide extensive recreation opportunities in remote settings. Learn more about the natural history of this amazing coastal landscape.
OWNERSHIP AND LAND MANAGEMENT
U.S. Fish & Wildlife Service
Chincoteague National Wildlife Refuge Complex, including Chincoteague, Eastern Shore of Virginia and Fisherman Island National Wildlife Refuges, is just one of more than 560 in the National Wildlife Refuge System, administered by the U.S. Fish & Wildlife Service. The National Wildlife Refuge System is a network of lands and waters encompassing 150 million acres. These special places are managed specifically for the protection of wildlife and wildlife habitat. The Refuge System represents the most comprehensive wildlife resource management program in the world. Units of the system stretch across the United States, from northern Alaska to the Florida Keys. It also includes small islands in the Caribbean and South Pacific, as well as Marine National Monuments such as the Mariana Trench. The character of the refuges is as diverse as the nation itself and these protected lands provide habitat for more than 700 species of birds, 220 species of mammals, 250 reptile and amphibian species and more than 1,000 species of fish. More than 380 threatened or endangered plants or animals are protected on National Wildlife Refuges.
National Park Service
The National Park Service preserves unimpaired the natural and cultural resources and values of the National Park System for the enjoyment, education, and inspiration of this and future generations. The Park Service cooperates with partners to extend the benefits of natural and cultural resource conservation and outdoor recreation throughout this country and the world.
Assateague Island National Seashore is one of the largest and last surviving Mid-Atlantic barrier islands possessing a continuum of intact coastal habitats where the full range of natural processes occur with little or no human interference. Amidst the highly developed Mid-Atlantic region, the National Seashore's coastal resources provide unique opportunities for nature-based recreation, education, solitude, and inspiration.
Explore Our Seaside Partners
The seaside of Virginia's Eastern Shore is almost entirely owned and managed by non-profit, state and federal agencies. These partners share the common goal of protecting natural resources, while balancing sustainable recreational and economic use of the seaside. Learn more about our partnership.